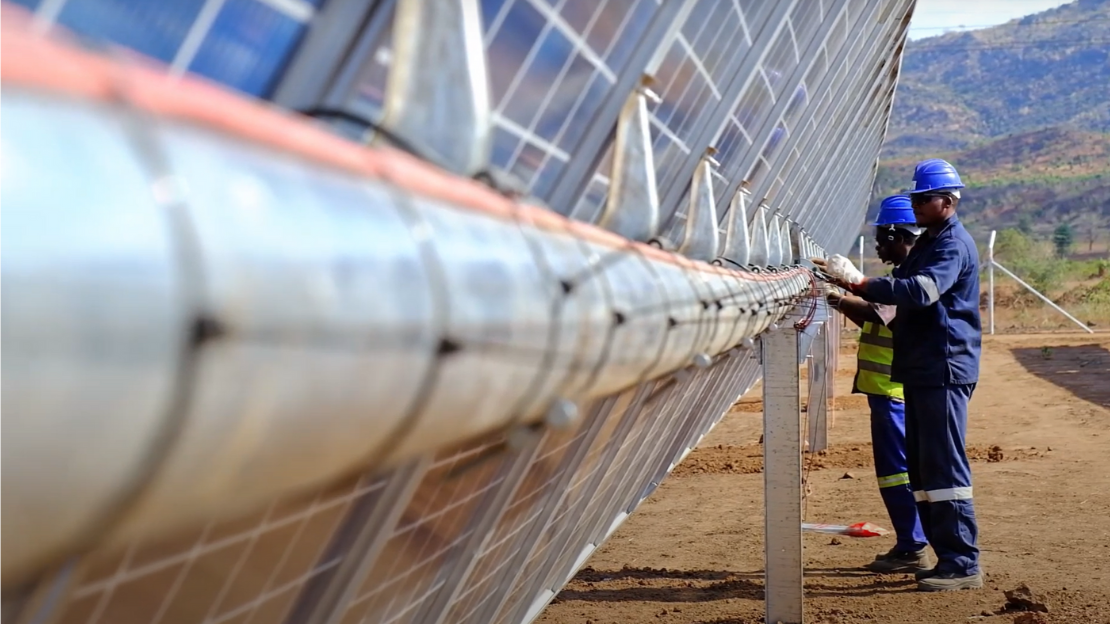 At Unex we have more than 15 years of experience offering solutions in the photovoltaic sector. During this time, we have successfully covered the different needs of our customers according to the technical and regulatory requirements of each project. Today we know that, in all this, one product has been key: our cable ties.
As we already mentioned in the article ¨Why count on Unex for your photovoltaic installation´s ¨, this is a sector that interests us due to its sustainability and growth. In this regard, the figures speak for themselves: according to the Renewables 2022 Report of the International Energy Agency (IEA), the annual growth of solar energy in the European Union has increased by 47% since 2021. In this context, Spain is the second largest solar market in Europe, second only to Germany.
On the other hand, globally, 60% of the expected increase in renewable energy production by 2023 is expected to come from photovoltaic installations. Furthermore, it is estimated that, by 2027, solar energy will account for 20% of global electricity generation. In this sense, according to the IEA, the energy crisis in Europe - which mainly affects the price and access to fossil fuels - has accelerated the development of renewable energies, exceeding all expectations.
---
---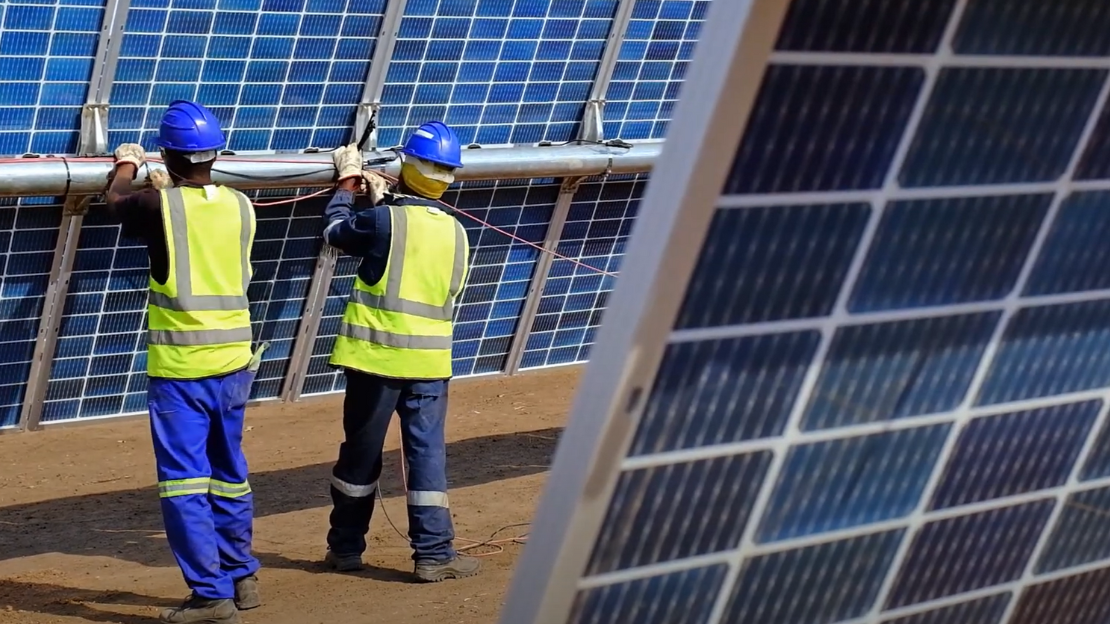 Faced with this scenario, photovoltaic installations are increasing and it is necessary to have them carried out by an expert. At Unex, we have more than 45 years of proven experience in outdoor projects around the world, accredited by compliance with the most demanding regulations.
Our products are tailored to the needs of the photovoltaic industry. When we think of materials for this type of installations, we think of panels, inverters, cables, but we rarely think of cable ties, despite the fact that they perform a very important function on the wiring. In this article we will focus on them and we will explain four reasons for which using Unex cable ties - unique due to their own formulation of the material - improves any photovoltaic installation.
---
1. They have proven durability in cable fixing
---
---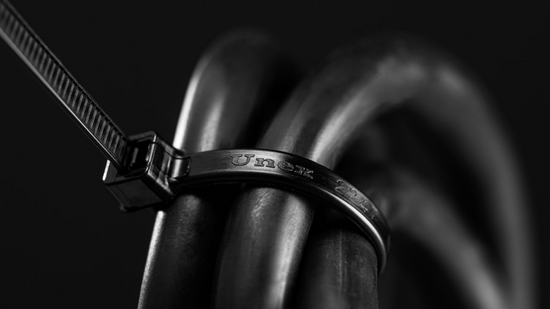 To ensure proper operation of the solar panels, excellent cable bundling and fixing is required. Otherwise, wind or the vibration of the installation could move the wiring and cause a disruption in the electrical connection, reducing both the efficiency and safety of the project.
Unex cable ties are renowned for ensuring maximum fixing and safety. Their optimum fastening and tightening is given by the design of the head and the insulating locking mechanism present in all our cable tie ranges. In addition, the inside teeth ensure that the cable tie can be tightened without damaging the wiring.
But what makes them unbeatable is their durability. As they are manufactured with our own raw materials, their technical characteristics are above market standards, ensuring high resistance when exposed to humid or saline atmospheres.
In addition, they have a good tensile strength of the loop. Thus, the wiring of any photovoltaic installation will remain securely tied for the entire lifetime of the project, increasing the profitability of the plant.
2. They are resistant to UV exposure
---
Photovoltaic installations are constantly exposed to solar radiation which can damage and degrade materials over time. Therefore, our Cable ties 22HD are specially designed to withstand high UV exposure and other weathering characteristics. Now a common solution in photovoltaic installations, they are not black for aesthetic reasons, but because of the specific formulation in the raw material that makes them suitable for outdoor use.
Surely you have used them at some point. Well bagged, easy to install and they last, like new, for years outdoors.
3. Can be installed in extreme climates
---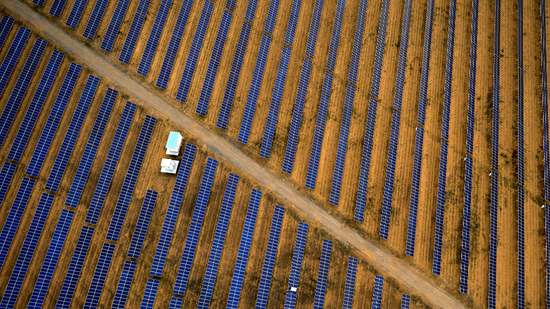 Photovoltaic installations are not always mounted on the roofs of buildings. Whether it is because of the size of the panels or to find the most favourable climatic conditions, these projects are often carried out in areas with extreme characteristics: isolated plains, deserts, places with low humidity, water surfaces, among others...
For everything to work correctly in these locations, other factors must be taken into account, such as the difficulty of access - which complicates maintenance -, the great variability between minimum and maximum temperature or relative humidity.
Therefore, for this type of installation, at Unex we have developed a cable tie with a special raw material that doubles the useful life of the standard black cable tie in extreme climates and difficult access: the Cable ties 22HD (heavy duty). It is made of a special polyamide capable of withstanding temperatures down to -60ºC and +105ºC, very low relative humidity and even chemical environments. These cable ties have even been installed in photovoltaic plants in the Atacama Desert, the most arid desert in the world!
---
4. Add environmental coherence to your project
---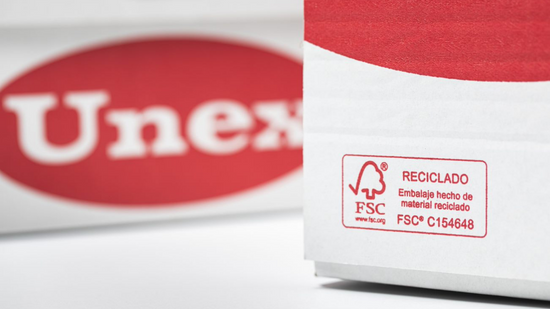 Being committed to sustainability is one of our main challenges. For this reason, all our cable ties have the Environmental Product Declaration, through the PEP Ecopassport sheets, where the characteristics and environmental impact of the product are described and validated considering its entire life cycle. In this way, by using Unex cable ties you will score points to obtain the environmental certificate for your installation.
We have also worked to minimise the environmental impact of our packaging. On the one hand, the bags of all our cable tie ranges are currently made from 70% recycled material. On the other hand, the boxes in which the 22 cable ties are distributed are made from recycled material and are FSC certified.
Finally, the proven durability of our products reduces the amount of material replacement. Therefore, less waste is generated in the long run. In short, our solutions are perfect for bringing environmental consistency to your photovoltaic project.
Don't you know Unex cable ties for photovoltaic installations yet? What are you waiting for…? Ask for a sample!
Yes, I want a sample