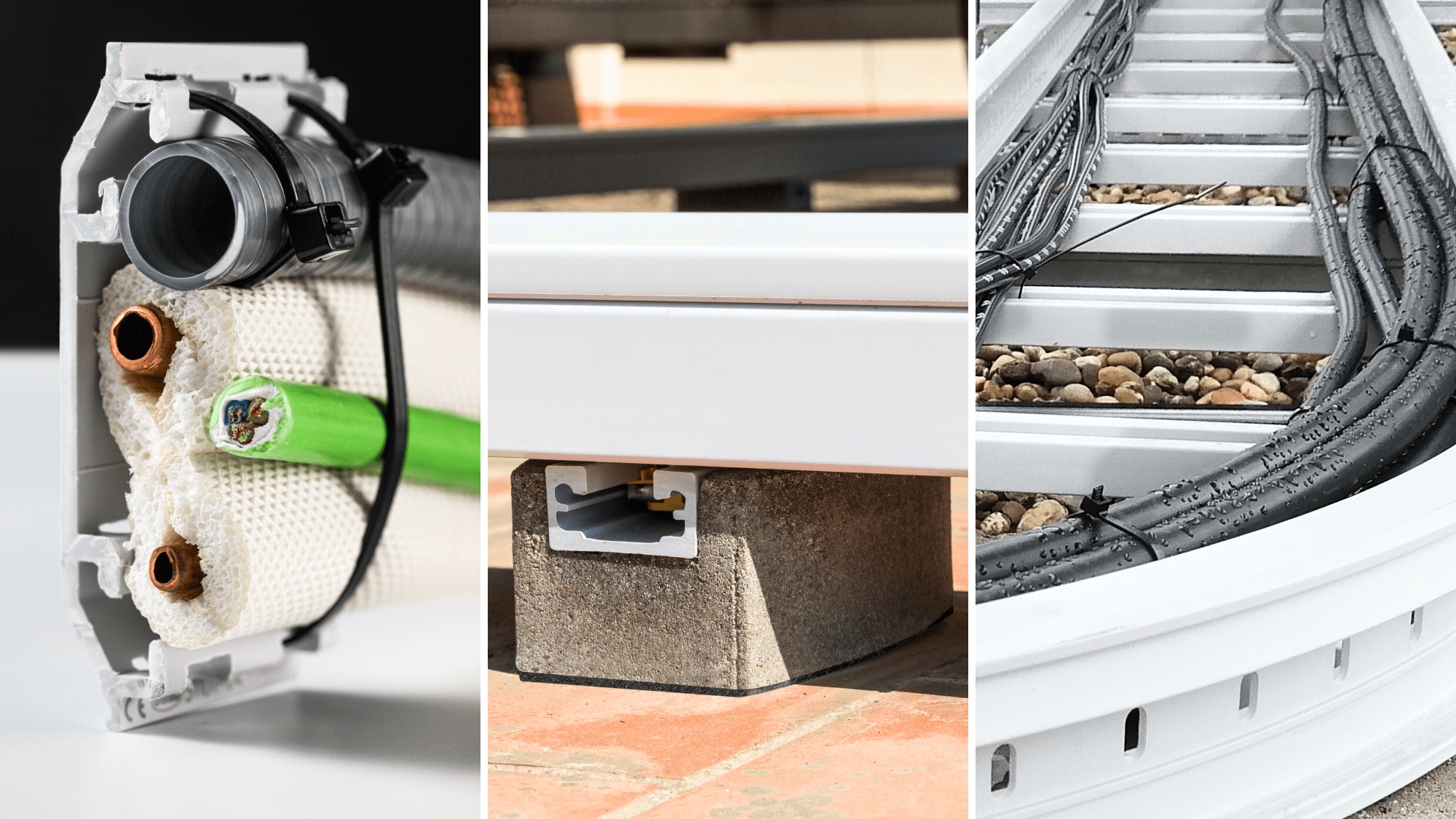 Rising summer temperatures mean that more and more spaces need to be air-conditioned. But solutions must be environmentally friendly... One way to achieve this is by using cable management products that help improve the efficiency of installations.
After the summer of 2022 was the hottest summer on record in the history of the northern hemisphere, there is a need for solutions that keep spaces cool and safe for better comfort, but, above all, to avoid health issues. According to this study by the World Health Organisation (WHO), in the last 50 years almost 15,000 people in the European region have lost their lives due to heat waves, which are set to increase. The use of air conditioning will therefore become increasingly necessary.
At Unex, we are specialists in manufacturing innovative insulating cable management systems for electrical, telecommunications and HVAC installations for more than fifty years. Our focus has always been on creating safe, sustainable and durable solutions. In this article we will introduce you to three products ideal for outdoor air conditioning systems that meet these characteristics.
---
Trunking 31: insulating for higher performance
---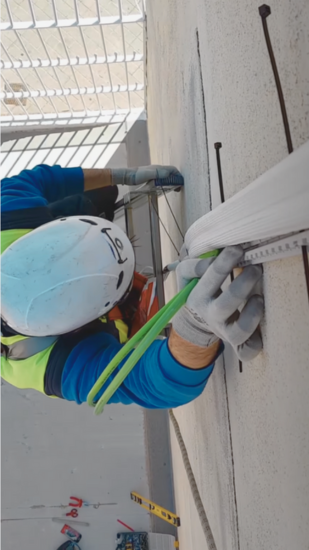 Manufactured for the conduction and protection of air-conditioning installations with split type equipment, both indoors and outdoors. In addition, its design provides a good aesthetic finish.
Its installation improves the performance of air-conditioning machines because, by locating the gas pipes inside a trunking with the technical characteristics of Trunking 31, it extends the useful life of the insulation, as it protects it from solar radiation.
Installations carried out in this way reduce the loss of performance of the equipment compared to non-channelled installations. Therefore, there is a saving in time and costs and the service life of the installation is prolonged.
It also has an innovative design:
On the one hand, its rectilinear shape integrates perfectly with the construction elements, which helps to avoid deformations and offer an attractive aesthetic finish.
On the other hand, its slotted base makes it a unique product. Thanks to the holes, cable ties can be inserted to fix cables or pipes quickly, neatly and securely. This is one of the special features most appreciated by our customers. In fact, after watching this video, a user gives the following opinion on the Trunking 31:
"I like it a lot. What stands out the most is its anchoring and pipe laying guide with its multiple holes for fixing with cable ties (...) In conclusion: good product, with good finish and Unex quality, which is a guarantee".
---
Rooftop support: no drilling of holes in the roof
---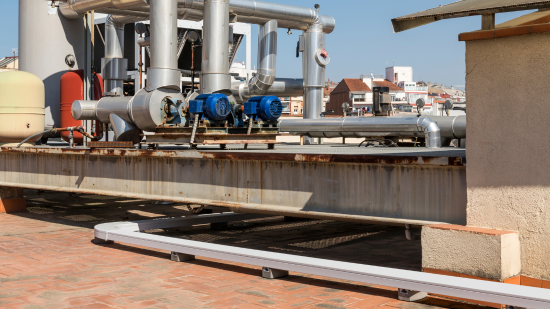 One way to make installation more efficient is to make it quicker, without generating waste of any kind and without damaging roof decks. In this way, unnecessary costs are avoided.
Precisely with this in mind, we have created our rooftop support, a ballasted support that does not require any holes to be drilled in the roof or any kind of filler to fix it to the ground: it stays in place thanks to its own weight.
Our rooftop support consists of a concrete base and a strut channel made of insulating material.
This makes it inherently resistant to corrosion and other weathering factors, such as extreme summer temperatures.
It also has a rubber base to prevent damaging any surface.
It is ideal for installation on flat roofs where drilling is not possible and is compatible with cable trays, cable ladders and cable or pipe cleats.
---
---
---
Insulated cable ladder 67: recycable and versatile 
---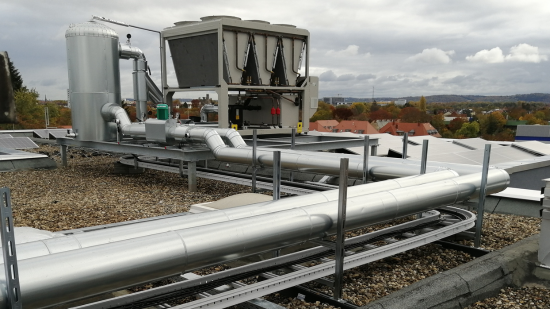 Another recommended product for efficient air conditioning is our Insulated cable ladder 67. Why? Because it is very easy to install and allows you to protect the cables from solar radiation while maintaining maximum ventilation by means of the raised cover clamp.
If you have any doubts, we recommend you check the mounting instructions. You will see how easy this innovative installation is.
And thanks to its open design and high load-bearing capacity, it can be used for both cable routing and pipe support.
But that's not all: we are also proud to say that this product is the world's first cable ladder made of recyclable thermoplastic material.
The picture shows it installed in an office building in Karlsruhe, Germany, for the cable management of the rooftop air-conditioning system.
And while you are on the roof.... take advantage and install clean energies
---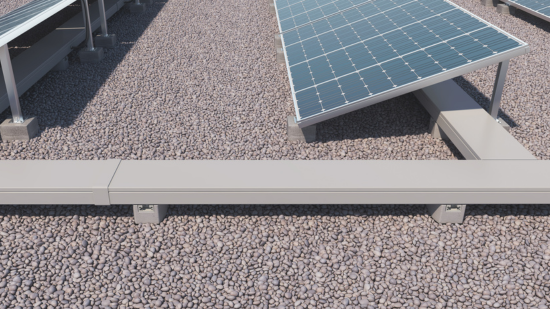 If you are already on top of the building installing the air conditioning, take the opportunity to suggest the installation of clean energies, such as photovoltaic. At Unex, we have a range of products and solutions to boost self-consumption of electricity.
Also, you can check out other Unex rooftop solutions here. As an example, in the picture you can see the use of the rooftop support in a photovoltaic installation.
All our products are made under our claim Keeping you safer. Thanks to our own developed insulating and resistant material we provide durability, sustainability and electrical safety.
Do you know our products?
If you would you like to try them, we can send you a free sample.
Yes, I want a sample