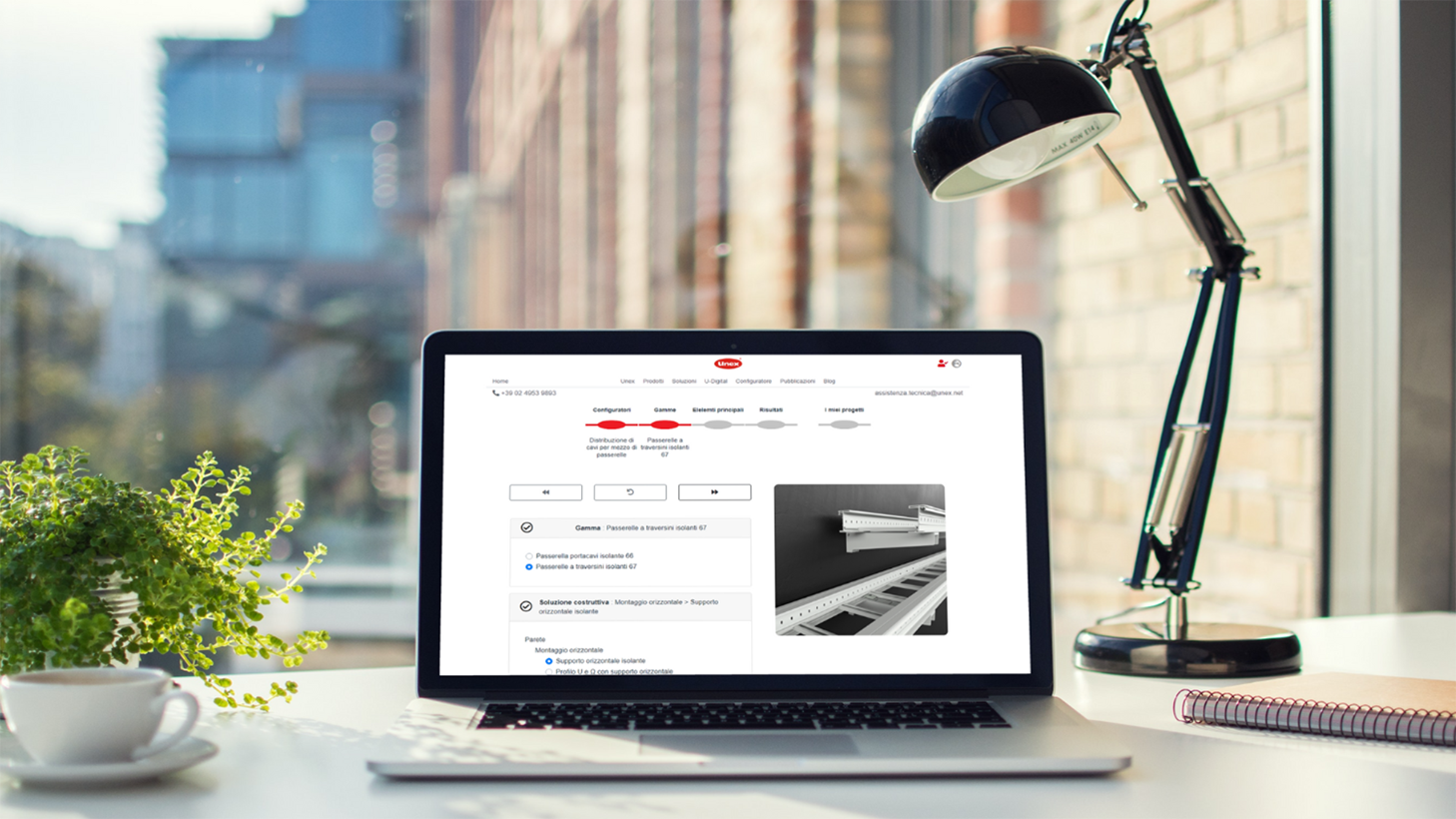 Fast, reliable and easy to use. That's the Unex Configurator, our new digital tool, designed to help you manage your projects or installations in just a few clicks.
We set out to take a further step in the digital transformation. For this reason, we have launched the Unex Configurator as part of U-Digital Services, our customer area.
By selecting the configuration parameters of the project, you will get the list of materials necessary to achieve a correct assembly. In addition, it will be in accordance with current regulations and ready to place your order with the distributor.
---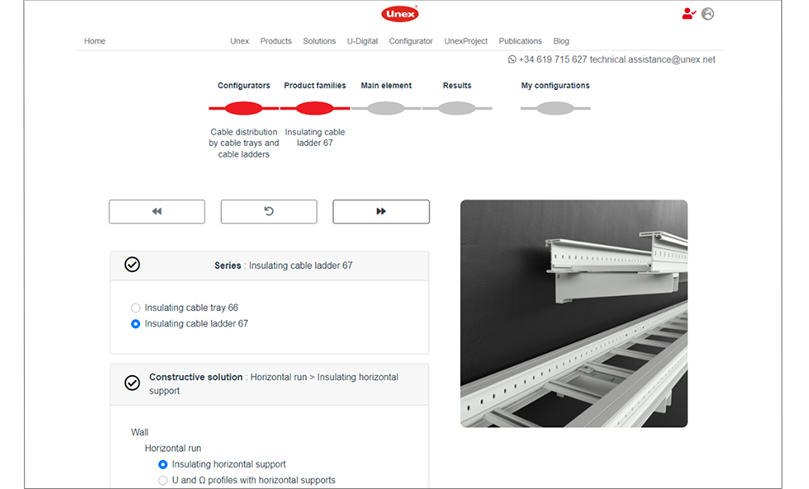 How does it work?
The Configurator is a software tool for professional users of electrical material distribution, authorised installers, engineers or architects, hosted on our website > Unex Configurator.
It works by completing four simple steps:
Step one: Select what type of installation you want to make (cable distribution by means of trunkings or cable trays, power supply to workspaces, cabinets and machinery supplies...).
Step two: Choose the product family that you need and its characteristics (mounting option, raw material, temperature...)
Step three: Choose the sizes of the products to be used.
Step four: Get the list of materials.
---
We explain everything in the following video.
---
We encourage you to try the Unex Configurator.
If you need more information about our Configurator, we will be pleased to help you.
Contact us!
---