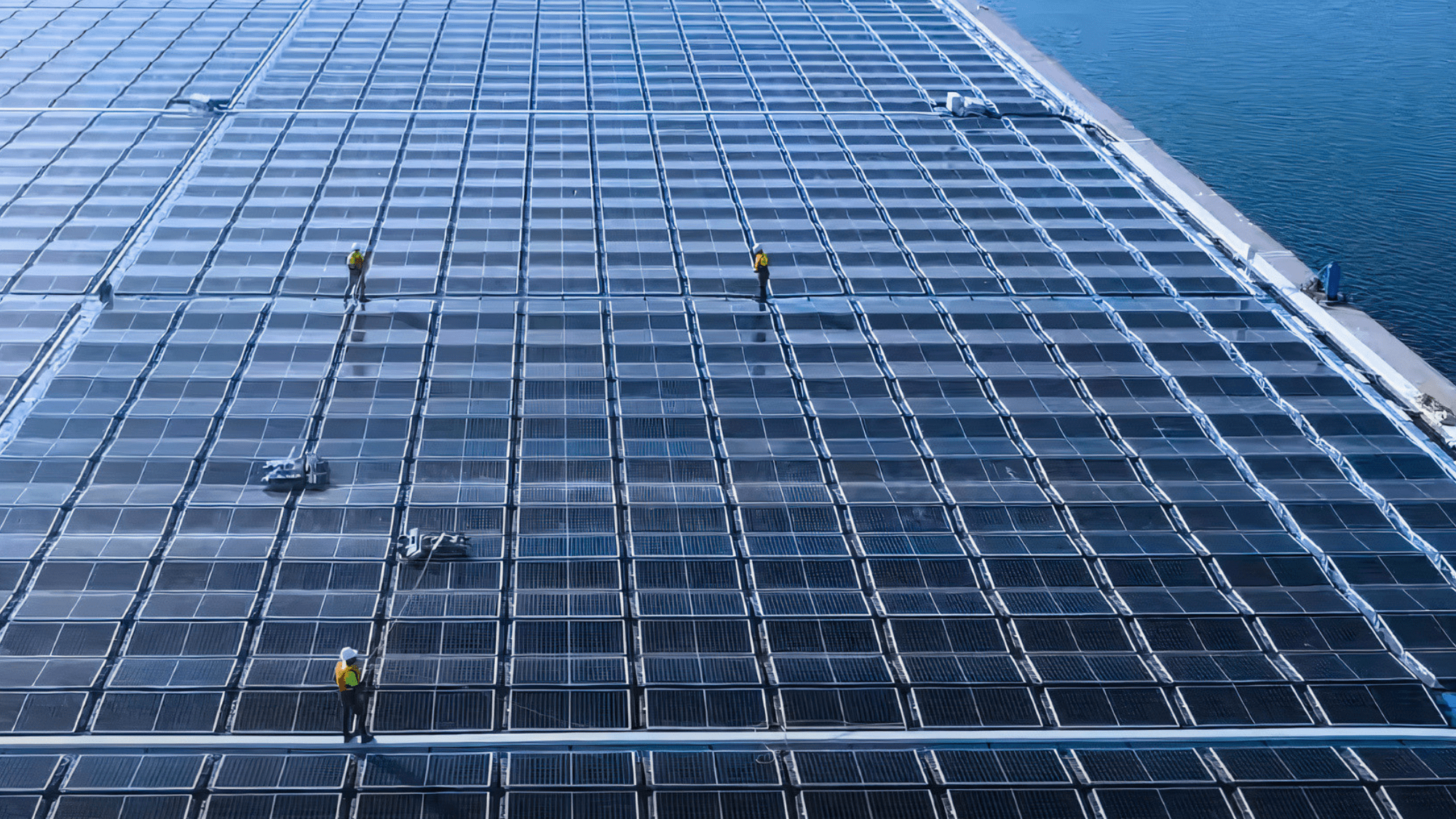 The use of Unex insulating cable ties, trunkings and cable trays is ideal for increasing the cost-effectiveness, safety and durability of photovoltaic installations. This is demonstrated by these three case studies.
When it comes to photovoltaic installations, it's not all about panels, inverters and structures. Although these elements are essential for the generation of solar energy, the correct bundling, conduction and protection of the cables are fundamental for the profitability, safety and durability of the plant. For this reason, knowing which cable management systems bring the most advantages and benefits to a photovoltaic project should be an essential part of your planning. 
At Unex, we want to help you make the right choice. And we believe that there is nothing clearer than facts to demonstrate which are the best solutions. In this article, we will present you three successful and innovative cases where our Insulating cable trays 66, Trunking 73 and Cable ties 22 HD have been selected for their top quality. 
---
1. Europe's most innovative floating solar power plant
---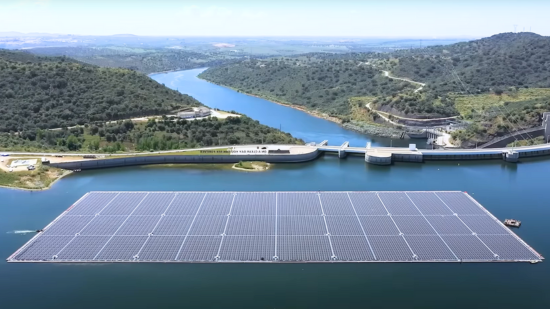 A year ago, our Insulating cable tray 66 in U23X (60x75 mm and 60x200 mm) was installed at the Alqueva floating photovoltaic power plant in Portugal.  
The project, developed by EDP, quickly made headlines as the largest floating solar power plant in Europe. With more than 12,000 panels and occupying 4 hectares on the Alqueva reservoir, it has an installed capacity of 5 megawatts (MW) and supplies around 1,500 families in the region of Portel and Moura, in the district of Évora. 
But the highlight of this installation is not its size, but its technology. This was demonstrated a few weeks ago (June 2023), when the installation was awarded the European Commission's European Sustainable Energy Award (EUSEW) 2023 in the Innovation category.  
It is a hybrid photovoltaic system, which allows solar energy to be combined with hydroelectric power from the dam while also storing batteries in the long term, which optimises the efficiency of the project.   
In addition, it implements environmentally friendly technology. In fact, the project manages to reduce the CO2 footprint by 30% thanks to the fact that the floats that support the solar panels - manufactured by Isigenere - are made of a recycled plastic material combined with cork compounds.   
It is precisely on these floats that our Cable tray 66 was installed, a perfect solution for protecting the cabling in humid or saline environments, thanks to its durability and anti-corrosion characteristics. It is ideal for installation in floating photovoltaic projects, which are nowadays a benchmark in the ecological transition. 
*All images of the Alqueva installation are taken from the European Commission's Youtube Channel. 
2. 14 MW solar farm in Catalonia 
---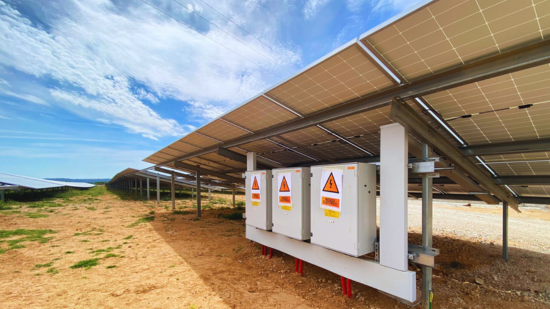 The reliability in the application of our insulating solutions and the personalised service offered by the Unex sales team were the two main reasons why in this project they chose Trunking 73 to conduct and protect the electrical wiring; and Cable ties 22 and 22HD, to tie it. We are referring to the first solar farm authorised in Catalonia, with an installed capacity of 14 MW.  
In addition, around 900 finishing elements were installed. In this regard, Raúl Taranillas, the site engineer, explained the choice of material as follows: 
"We have known the quality of your products for years and the reason we continue to buy them is because of your accessories. They facilitate the finishes, allowing the installations to be very well done and, therefore, without the need to depend on maintenance in the future".   
One of the characteristics of our solutions is precisely that, as they are made of insulating material, they do not require earthing, and therefore, there is no need for initial verification, maintenance or periodic inspections of any kind. In conclusion, by avoiding all these steps, our products increase the profitability of the plant and increase electrical safety.  
But Unex products are not only designed to help make projects more profitable, but also to make installers' work easier. Narcís Ramos, professional installer, commented: 
"For this project we looked at two issues: resistance to rust and speed of assembly. We chose your material because, unlike others, it does not rust.  It is also lighter, which makes installation quicker. For example, it can be moved in less time and the design of the products allows them to be installed by just one person. In short, the whole operation is easier. As an extra point, you also have your customer service, which is top-notch. We know that you will always be available to help us with any queries or needs". 
For us, there is nothing better than seeing that our customers are satisfied. 
---
---
3. Nearly two decades of durability in Muggensturm, Germany  
---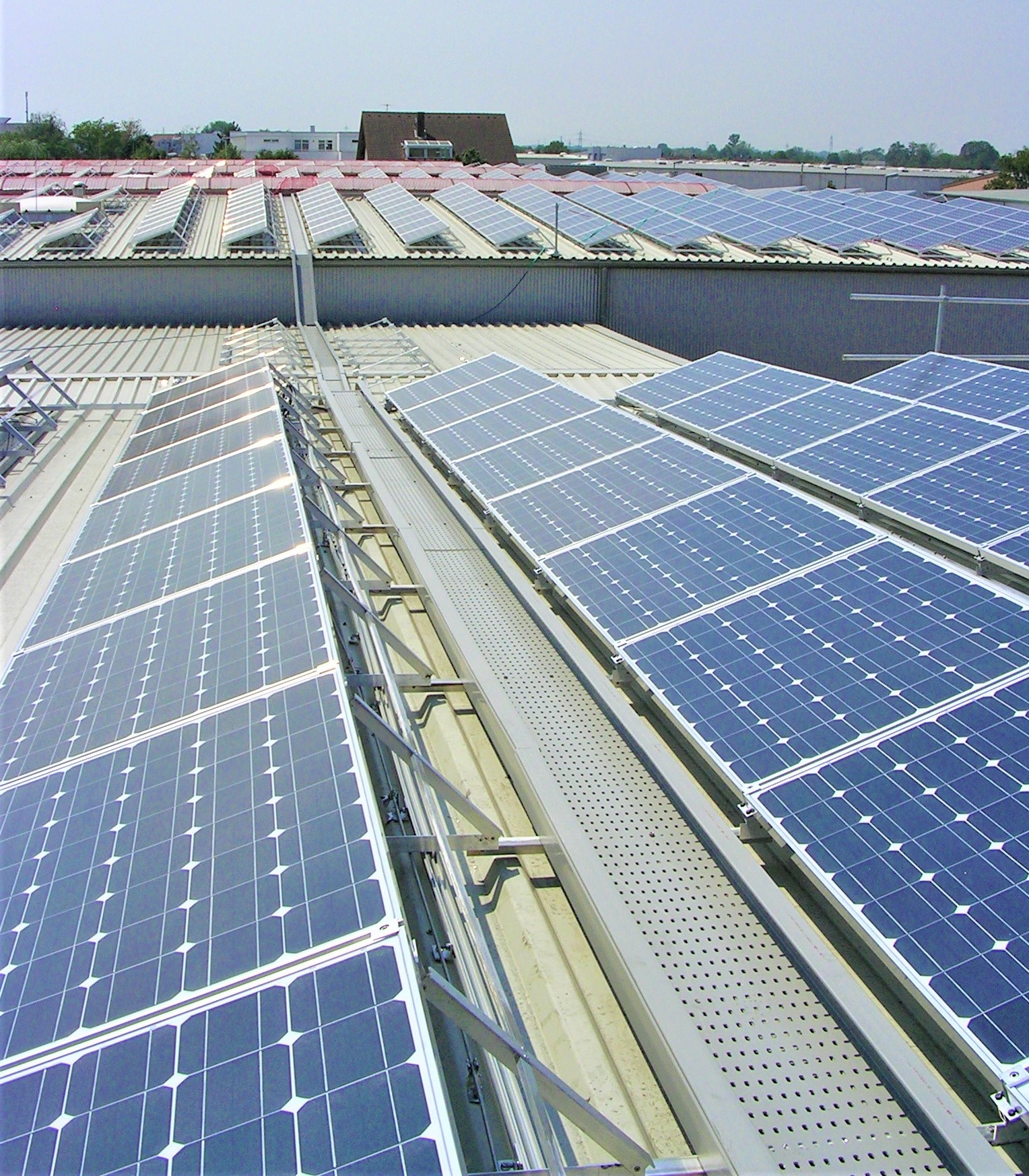 The concept of "clean energy" is not new to us. At Unex, we have been offering solutions in the photovoltaic sector in different countries and applications for more than 15 years ..... And the best proof of our experience are our pioneering projects, which have been maintained over time.  
This is the case of the solar roof installed in Muggensturm, Germany, in 2006 on the rooftop of an international industrial company, when the customers selected our Insulation Tile 66, in U23X, for its excellent weather and UV resistance.   
To date, no maintenance or material replacement has been required.   
The improved technical characteristics of our solutions have proven that our products are ideal for the installation of conduction, protection and cable-tying infrastructures in photovoltaic installations.   
Our experience in the sector is not only in products, but also in actions. For example, we are partners of Unef, Atlansun, Clean Enery Council and SER, reinforcing our commitment to a more sustainable future. 
---
Durable, cost-effective and secure installations in any location 
Selecting the three success stories mentioned here was no easy task. As you can see on the map below, our presence in the photovoltaic sector extends around the world.
---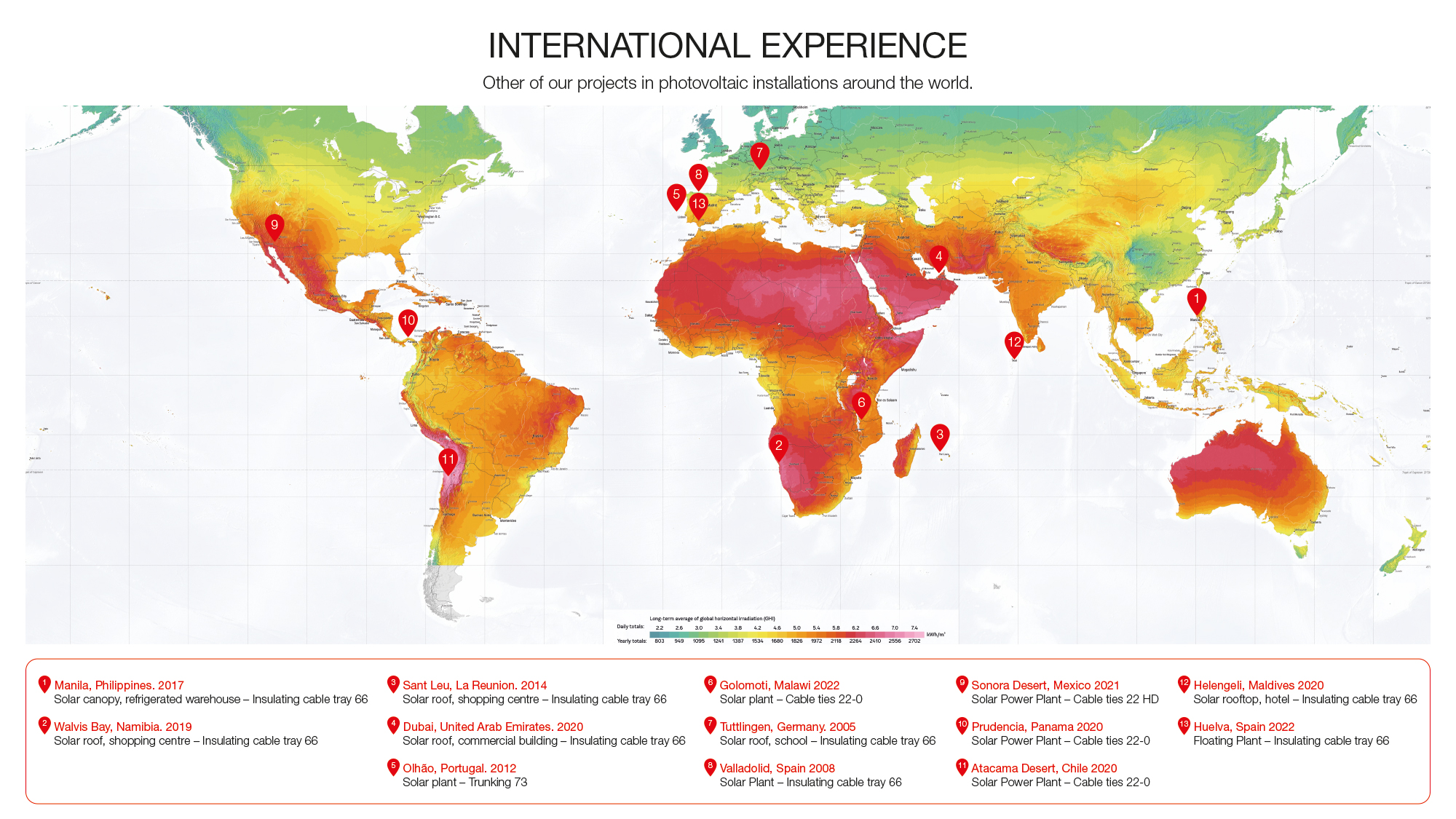 If you liked this article and want to know more, you can check our new document about Unex solutions for photovoltaic installations.   
You can also request a sample of our products.  
Yes, I want a sample