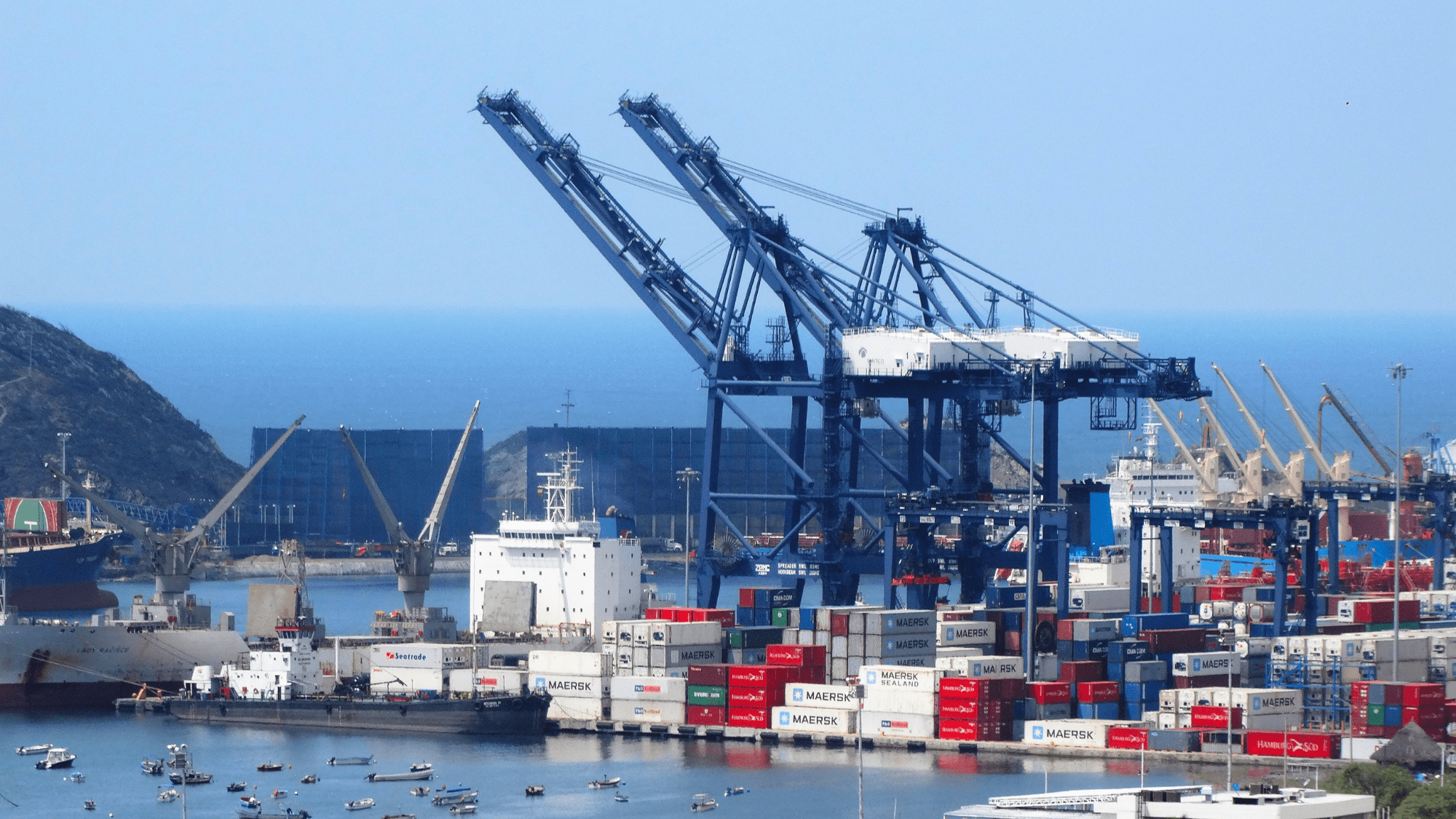 In 2013, a coal exporting company in the port of Santa Marta, Colombia, was looking for the ideal cable distribution and protection product to withstand the high temperatures of the Caribbean and the corrosion caused by the salinity of the marine environment. The solution was found through Unex's customised technical support: the Insulating cable tray 66 in U23X. Ten years later, we find that our product remains unchanged.
Project: Distribution and protection of cabling above the sea along the tugboat quay at a coal mining port company located in Santa Marta (Colombia).
Solution provided: Insulating cable tray 66 in U23X with cover.
Completion date: February de 2013.
The Port of Santa Marta, located on the Caribbean Sea, is one of Colombia's main maritime connection points and one of the first in Latin America for coal exports. During 2013, it achieved record growth thanks to an investment plan designed to improve technology in its foreign trade operations.
It was in that year that Unex was contacted by a Colombian mining and port subsidiary dedicated to the commercialisation of thermal and metallurgical coal.
They were looking for a cable management and protection system capable of withstanding the climatic and corrosive conditions of a part of their facilities: the one most exposed to the sea, located along the tugboat quay.
---
---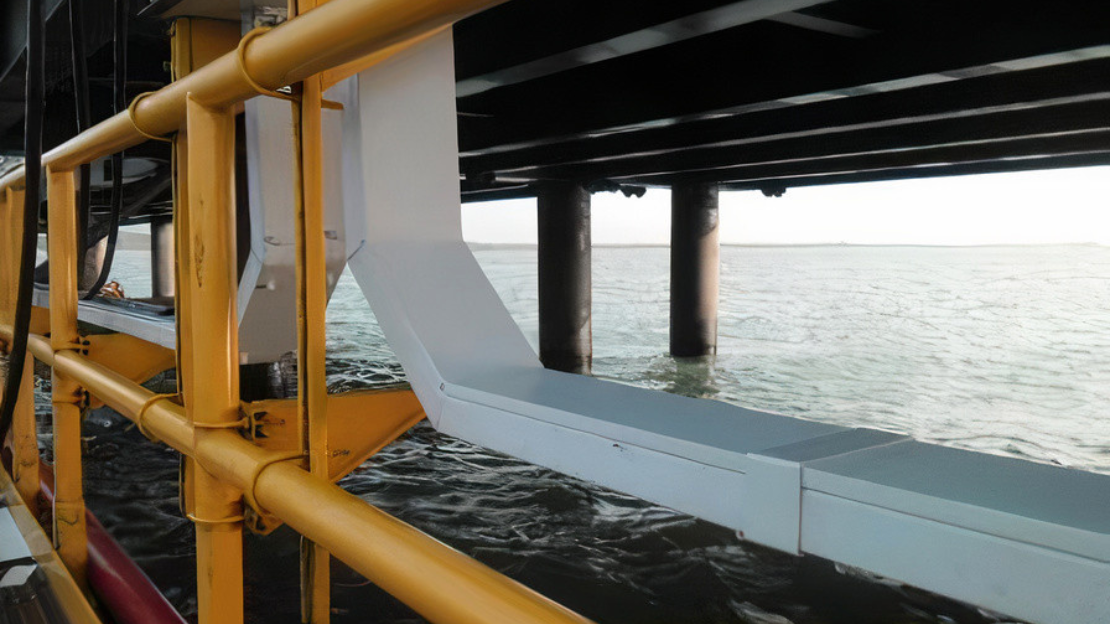 ---
---
A perfect challenge for Unex: durability and corrosion protection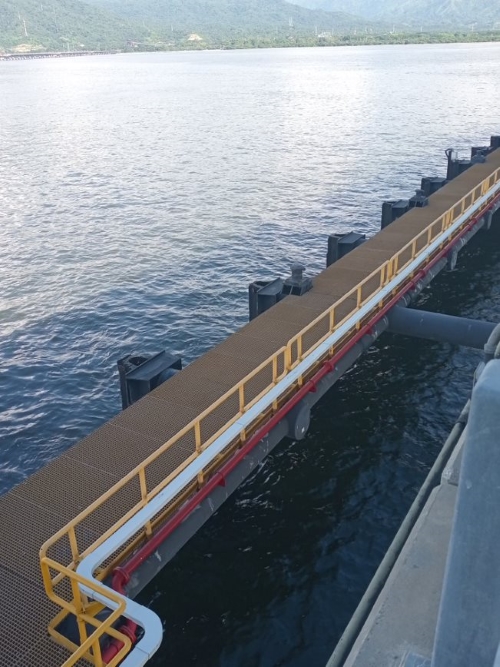 Ensuring the durability of the product was the challenge the company set us. Until now, the cable management systems known to the subsidiary had not been able to withstand the extreme environmental conditions: they corroded or deteriorated quickly.
Therefore, they knew that, in order to carry out an electrical installation over the sea and in a climate of +30°C, they had to use a 100% anti-corrosive material with improved technical characteristics compared to the market standard.
This is how we made the first match: thanks to our own formulation of the raw materials, we are able to offer a thermoplastic material that is unalterable over time and guarantees protection against corrosion and UV rays. 
In addition, being an insulating material, our products have the advantage of providing maximum electrical safety. Moreover, they are adaptable to already fixed supports and to any type of infrastructure, which facilitates their assembly.
With all their needs covered, the company opted for our Insulating cable tray 66 in U23X. Thus, at Unex we officially started our first project in Colombia.
In total, more than 500 metres of Insulating cable tray 66 and covers in thermoplastic material U23X, 60x150 mm (continuous cable tray) and 60x200 mm (perforated cable tray), were installed in the port of Santa Marta during February 2013.
As the reliability of deliveries is ensured by our full stock in our logistics centres, it took only a few weeks for the material to reach Colombia. In this way, we are once again fulfilling one of our raisons d'être: customer service.
---
---
Ten years later... the cable remains intact as on the first day
One of our characteristics is to accompany and advise the client throughout the entire process: analysis of requirements and needs, presentation and validation of our proposal, purchase and delivery of materials, right up to installation. This case was no exception and, to demonstrate that our commitment to the challenge of durability was maintained after ten years, in 2023 we revisited our clients at the mining port in Santa Marta.
After a decade outdoors in high corrosive conditions and withstanding high temperatures, our product is fully intact. And we will keep counting.
But there is no greater reward than the words of the same customers who are satisfied with our service. In the opinion of the port's electrical maintenance supervisor:
"After ten years, the material is still intact in a climatically aggressive area. And not only that. It also looks very aesthetically pleasing, because it remains clean and in good condition. It's hard to believe, because in these conditions most materials deteriorate, which affects the cabling. But with you, that hasn't happened".

As they say, a picture is worth a thousand words. So, here is a before and after picture...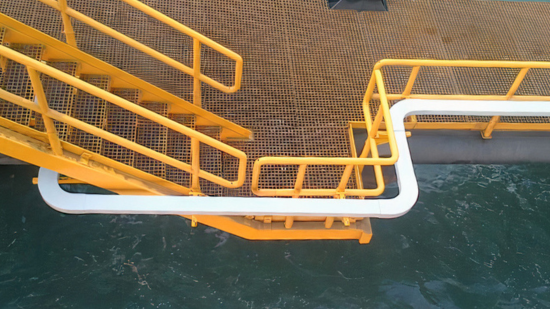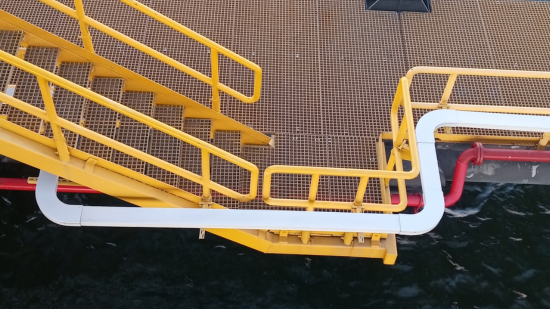 If you look at the cable trays, do you notice any difference between the picture on the left (2013) and the one on the right (2023)?... What do you think, did you know that our products withstand aggressive environmental conditions such as those in the port of Santa Marta for a decade and more without maintenance? 
If you want to try for yourself the durability of our material, ask us for a sample!
Yes, I want a sample.